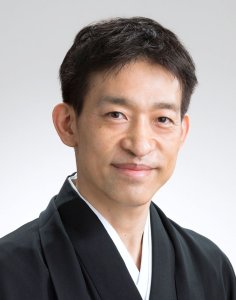 Thank you for your interest in the TAKUMI Project. My name is Taizo Yamamoto, the producer behind the project.
Traditional Japanese handicrafts have long received praise for their craftsmanship, but have not often been recognized for what else they are: true works of art.
The aim of the TAKUMI Project is to deliver Japanese artisanry to the wider world to help it receive the recognition we believe it deserves. To that end, we've assembled the finest artisans specializing in techniques both old and new: those with skills good enough to earn the label "takumi." To us, takumi means combining the best of Japan's varied regions, industries and natural materials to create unique, never-before-seen products. We're working to infuse the takumi spirit into fine products we think will appeal to those around the world.
Our creations are not the product of a single mind: instead, they're made in collaboration between takumi-level artisans, craftspeople and designers from around Japan. By combining their unique skills and resources, these professionals overcome seemingly impossible hurdles to bring to life never-before-seen pieces of art.
The TAKUMI Project's initial offerings are a chess set and a poker table. Why did we choose these two projects? For one, they could not be accomplished with only traditional techniques. At the same time, they were also impossible with just modern technology. They required various skills and materials of old and new, a blend that unleashed eye-opening new possibilities.
Chess is one of the world's most popular games. It's said that between 500 to 700 million people are chess players. Among those players are enthusiasts with a special appreciation of the design of individual chess pieces. Our pieces are the result of a collaboration between some of Japan's best-known specialists in lacquerware, such as Yamakyu Japanware, and metal machining, such as Hirose Industry. Celebrated designer Hisakazu Suzuki has modeled each detailed piece after key players in Japan's Sengoku period, when samurai and their lords fought for control of the country. Meanwhile, the board itself represents the wide samurai battlefield. Use this set, and see a classic Japanese battle unfold before your eyes.
Meanwhile, poker is perhaps the world's best-loved card game, with rules that cross nationality, age and gender. Our poker table was developed through a collaboration between top lacquerware specialists, like Yamakyu Japanware, and modern furnishing artists, like Maruichi. The overall design was led by lauded architect Takahiro Otsuka, who based the cover on iconic Japanese images of plum blossoms and jet-black fog. Meanwhile, the four sides of the table represent the four seasons, a timeless theme in Japanese art. This poker table allows you to experience poker in pure Japanese luxury.
Please take a look at our images and videos, and enjoy the spirit of takumi.